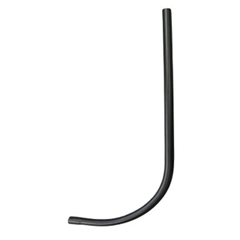 We offer a range of hockey sticks to shield the wires and cables of your electric box or kiosk from poor weather conditions and rust. They are manufactured from UPVC, a solid and durable material, and are lightweight.
Our hockey sticks minimum internal diameter is: 38mm and maximum outer diameter is: 42mm.
They are available in two colours:
- the black hockey stick is suitable for use inside cavity walls.
- the white hockey stick is perfect for use on external walls.