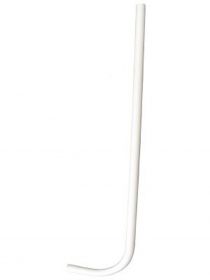 We offer a range of hockey sticks to shield the wires and cables of your electric meter box, kiosk or industrial enclosures from poor weather conditions and rust.

They are manufactured from UPVC, a solid and durable material, and are lightweight.

The dimensions of the hockey sticks are: minimum internal diameter is 38mm and maximum outer diameter is 42mm.
Contact our customer service if you have any questions.