Meter Box Locks & Latches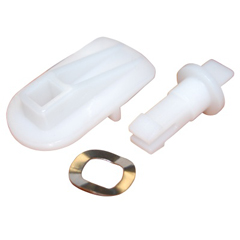 Our range of meter box locks includes aluminium door lock kits and nylon door lock kits. We also provide replacement meter box latch kits. They can all be easily fitted to repair your broken or damaged electric or gas meter box door.

Aluminium door lock kits are the best solution to repair standard surface mounted or recessed meter box doors. Nylon door lock kits are especially suitable for interface meter boxes.


Aluminium Door Lock Kit

EK0002

Aluminium door lock kit which fits easily within a matter of minutes.

Kit contains

Aluminium lock
Wavy washer
Starlock washer

Learn More

Meter Box Replacement Latch

EK0006

Universal locking mechanism suitable for the majority of gas and electric meter box doors. Simple to install and very hard wearing make this product ideal for any replacement issues your meter box system may need.

Learn More

Nylon Door Lock Kit

EK0001

Our best selling Nylon lock kit with all components to replace your existing nylon lock.

This Nylon meter box replacement lock kit can be fitted easily within minutes. Stop those annoying broken meter box doors flapping in the wind! 

Kit contains

Nylon lock
wavy washer
Starlock washer
Stainless steel pin

Learn More