What are the different types of meter boxes?
At MeterBoxesDirect, we produce three types of meter boxes: gas, electric and commercial kiosks. Our range includes surface-mounted as well as recessed meter boxes to meet all your needs. They are available in different sizes. When choosing a meter box, dimensions are part of what you will need to look for first. If you ever need to repair or replace them, we also provide meter box spare parts such as hinges, backboards, key, doors, etc.
Electric meter boxes
Every electric meter box has to meet UK Standards as detailed in the ESI Standard 13-3 April 1986 and British Standard BS 8567: 2012.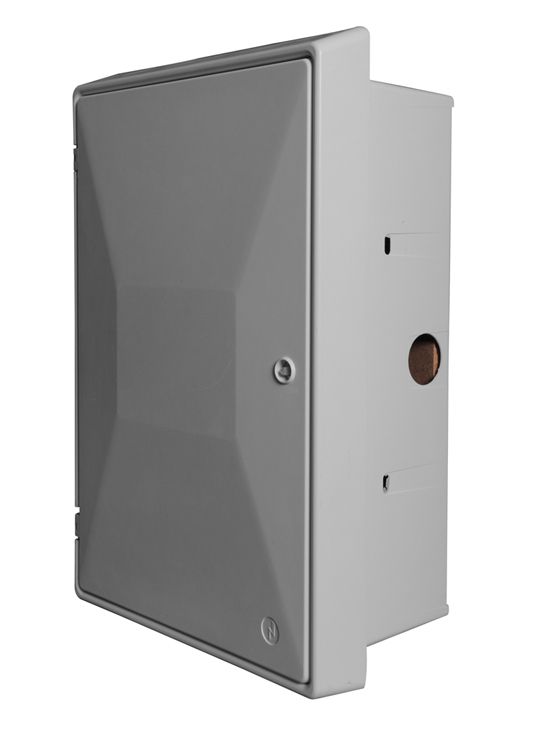 All our electric meter boxes come supplied with hinges, lock and key. They also come with specification sheets and fitting instructions.
Constructed out of Glass Reinforced Plastic (GRP), they are durable, highly robust, fire retardant and resistant to harsh weather conditions.
Electric meter boxes are suitable to house a wide range of electrical installations such as switchgear, telecommunications, charging stations and so much more.
Commercial meter boxes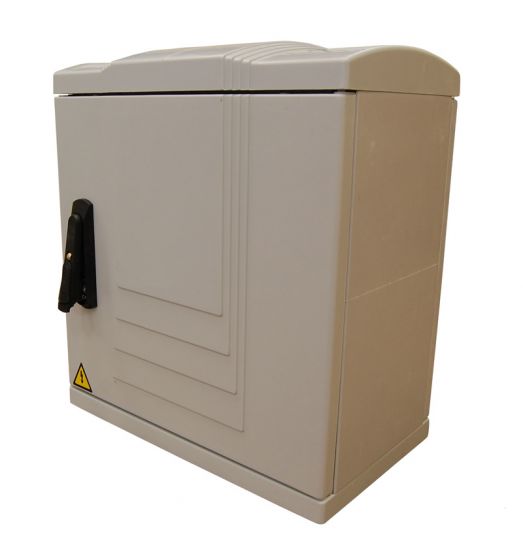 Commercial meter boxes are special enclosures with specific Ingress Protection (IP) ratings and used for several purposes including electrical or gas installations:
- Controlgear assemblies
- Water equipment
- Compressors
- Multi-metering
- Electric Vehicles (EV's) and so much more
For your information, Ingress Protection rating defines the level of sealing effectiveness of enclosures against intrusion from foreign bodies such as dirt or water. IP is followed by two individual numbers which each represent something:
The first digit represents the degree of protection against solid objects
The second digit denotes the degree of protection against water
Our kiosks are either IP43 or IP55. Moreover, constructed from GRP, these commercial meter boxes or kiosks are non-corrodible, weather-resistant and easily cleanable. They also can be painted with fire-retardant paint.
Complete with hinges, lock and key, our commercial meter boxes come assembled or flat-packed but always with assembly instructions! They can get mounted on poles, concrete plinths, pedestals, etc
Gas meter boxes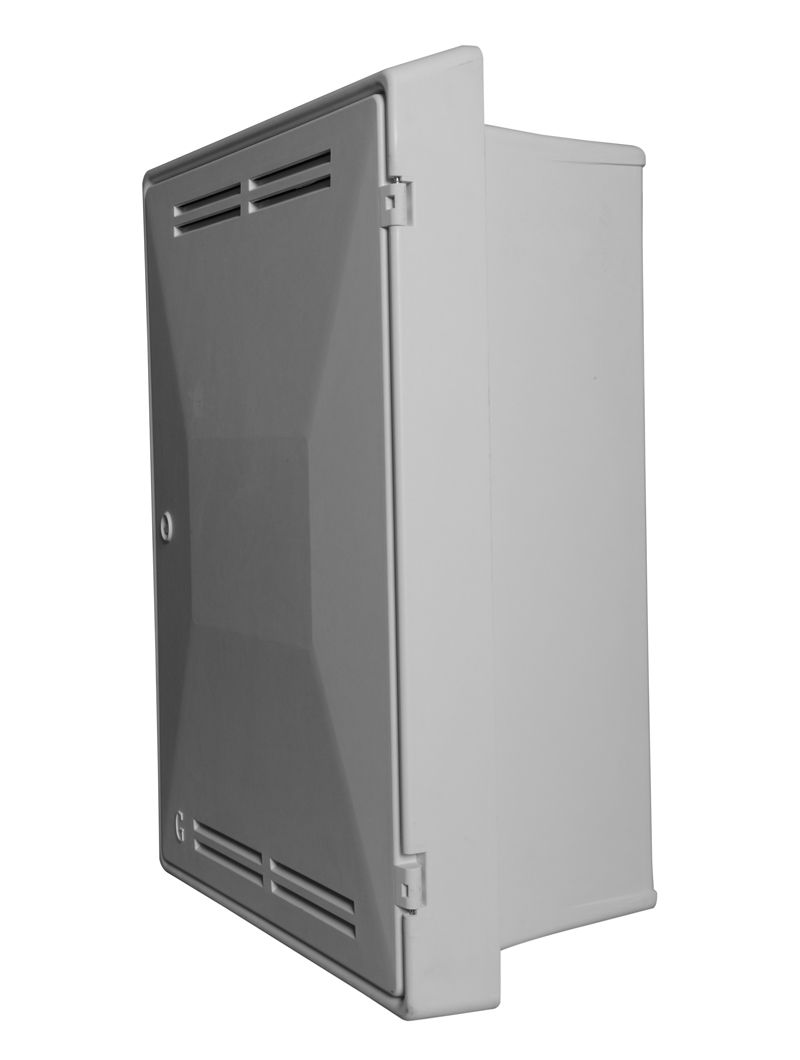 Our GRP gas meter boxes are all compliant with the British Standard 8499 : 2009. Like electric meter boxes, gas meter boxes are installed recessed or surface mounted. Our range is extensive.
They are also provided with spare parts like hinges, lock and key.
Spare parts are available as well if ever needed. How-to videos are accessible on our website if you require help to repair your broken or damaged meter box. These videos are quite easy-to-follow and short.
Gas meter boxes are used for different applications, including to protect gas equipment such as gas meters.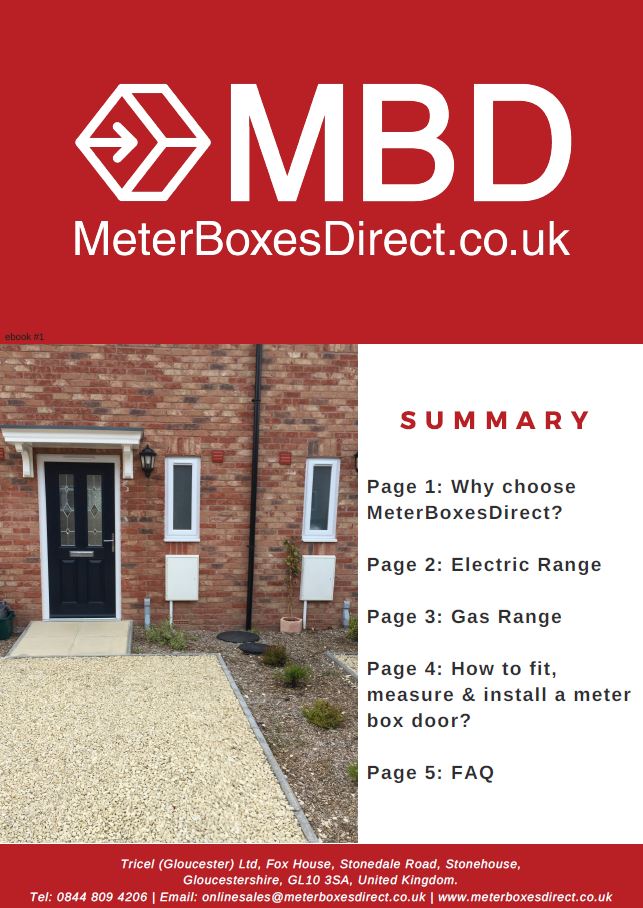 MeterBoxesDirect.co.uk
MeterBoxesDirect.co.uk Electric & Gas meter boxes, replacement doors & spare parts. Find details in our Guide.
Free Download
More general information
If you want more information or have any questions about our range of products you can read our FAQ or contact us.
Please find below a couple of articles that might be of some interest to you as well: